Days: 
Saturday to Thursday (Not operating on Friday)
Tour Price:
US$ 130/ OMR 50 per saloon car – max 3 Pax in saloon car
Timing:
It is best to start early in the day.
A tour of the capital of Oman offers visitors a unique opportunity to experience first hand the multifaceted nature of Oman with the traditional peacefully coexisting with the modern in this beautiful city.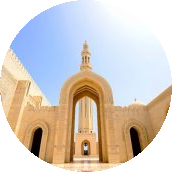 We begin with a tour of the Sultan Qaboos Grand Mosque. Built over six years, this imposing structure opened in 2001 as the largest mosque in Oman, accommodating up to 20,000 worshipers at a time. The mosque features a blend of various architectural styles, and is beautifully decorated with spectacular crystal chandeliers and handmade Persian rugs, some of the largest in the world.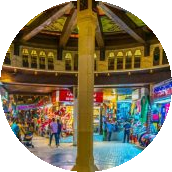 From here we head to the Bait Al Zubair Museum, where we can trace the fascinating history and development of Oman and get a glimpse into the past and present lives of its people. We proceed towards the lively and colorful Mattrah Souq by driving along the waterfront cornice following a picturesque road where we can look out at the Gulf of Oman. After a short stop at the bustling Fish market, we explore the many wares available at the Mattrah Souq(marketplace). The souq is a shopper's delight and you get a feel of the traditional Arab market here, with a variety of shops selling everything from Omani antiques to traditional textiles, hardware's and jewelry.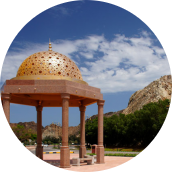 Post the Souq we visit the magnificent Al Alam Palace, situated in the heart of Muscat and the official residences of the His Majesty Sultan Qaboos Bin Said. It is surrounded by the Al Jalali and Al Mirani forts on two sides, and while the palace itself  is not open to the public, tourists can walk around the yard and gardens in front and click photos here.
We then head to the drop-off point where the tour ends.
NOTE: Kindly observe a dress code while visiting the mosque; Long sleeves tops and full-length trousers for both men and women. Women are additionally required to use a headscarf. Visit to Royal Opera House Muscat can be included in the program against a supplement cost for the entry ticket.
UP