TRAINING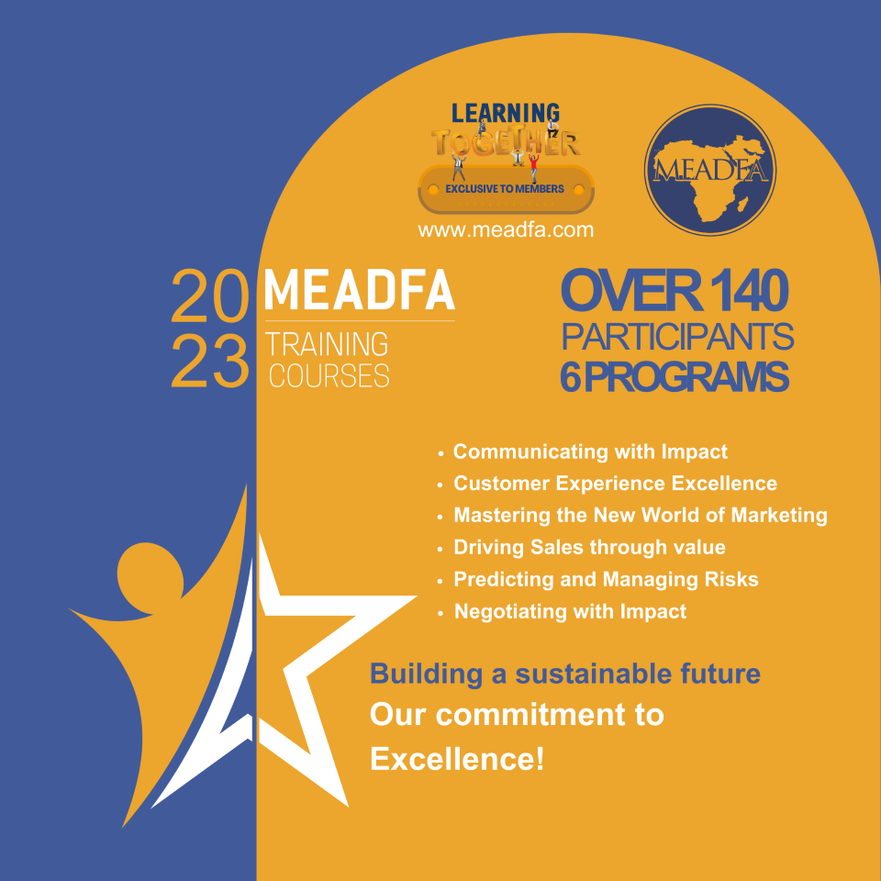 In 2023, over 140 participants from member companies will have the opportunity to benefit from the six (6) comprehensive training programs that MEADFA has organized exclusively for its members.
Each program is built to provide the trainees with valuable insights, practical skills, and fresh perspective unlocking a wealth of knowledge that can elevate both their personal growth and the growth of the member's organization.
OUR VISION:
Knowledge and Skills development is vital to the health of every organization. MEADFA's commitment to contribute to the growth and progress of the duty free industry encouraged the Board to initiate the MEADFA Training & Development Programs. The "Learning Together" process proved to be extremely successful. Consequently, bringing together members' employees at one event and facilitating exchange of information between various operations have been appreciated by all. Over 700 delegates attended the MEADFA Training & Development programs during which all participants demonstrated eagerness and enthusiasm in sharing the new practices learned and information exchanged at their workplace. Programs organized to date and offered to the benefit of MEADFA members are:
Building service excellence
Train the trainer
Negotiation skills
Cross cultural Communication
Leadership Programs
Stock Control and Supply Chain Management
Finance for Non-Finance Managers
Human Resource Forum
Retail Forum
Warehouse & Supply Chain Forum
Sales & Marketing Forum
E-Forum – Lead Your Business During Crisis
Communicating with Impact
Customer experience excellence
Mastering the New World of Marketing
Driving Sales through Value
Predicting and Managing Risks
Negotiating with Impact
It is a privilege for MEADFA to be part of the growth and progress of the Duty Free industry. Many challenges remain and we look forward to new projects to maintain our standards of quality and value.